IVD product development
For decades Future Diagnostics has been developing IVD immunoassays for the Global In Vitro Diagnostic Medical Device market. Our team of 80 highly skilled and motivated professionals is working tirelessly on product development for the detection of biomarkers. For our clients around the globe we unburden the whole process from proof of concept to the final product. This results in a highly professional, high-quality test development in which both the demands of our clients as well as ISO 13485 and FDA regulations are considered. Our end product proves this: IVD product development by Future Diagnostics therefore means validated tests that meet the legal requirements for IVD products.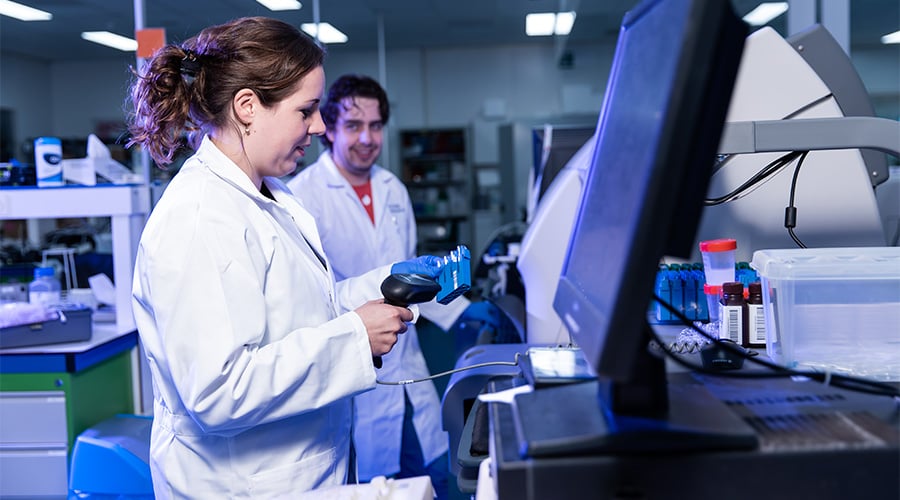 IVD test development possibilities by Future
It is of the utmost importance that the IVD Medical Device market proves deficits, infections or the presence of diseases by means of blood tests. From Vitamin D to HIV, diabetes and heart attack – endless possibilities! But the device developed to execute these IVD tests does not compute the desired biomarkers by itself. This needs the expertise of an IVD development professional and that is where we step in.
At Future Diagnostics we investigate on demand how specific markers can be measured. We determine the proper reagents to accurately measure the values with the device developed by our client. Also, we provide our clients with the necessary protocols and process documents to ensure a well-substantiated introduction of the end product to the global market. We create the optimal starting position in order for the device and its users to do the rest. This is what makes us unique in our field!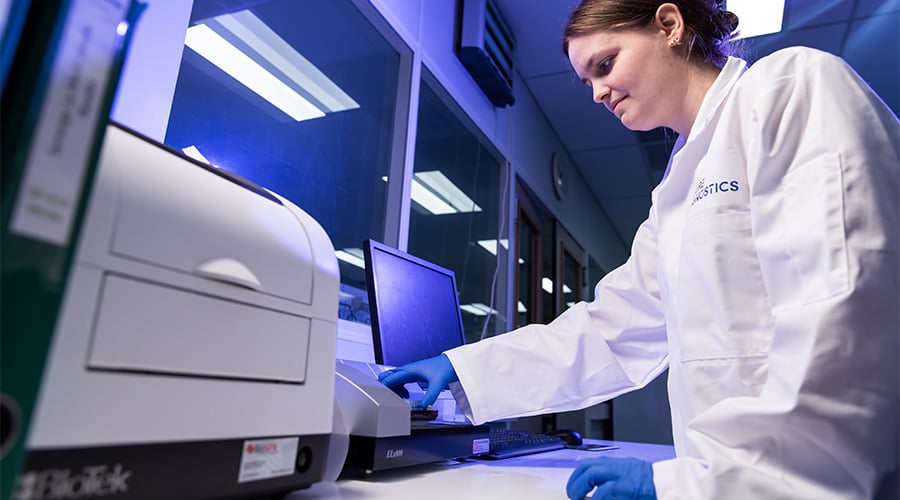 IVD product development; how we model end products
Future Diagnostics is exclusively demand-driven. This means that we focus on request on questions regarding IVD test development; we do not in any means invest in new test production. The goal is to contact our potential clients and start a conversation so as to identify your wishes and objectives. This leads to a mutual understanding, a well-fundamented cooperation, and a clearly defined request.
Once we have mutually established the development goals we start working on a preliminary feasibility test. This is a test to check whether the correct critical reagents and materials are available and whether we can achieve our development goals.  This way we can estimate whether we can achieve our client's demands. Together we determine the likeliness of bringing the end product to market within a time frame of months or years and determine if the development is achievable within the set budget. We look at a realistic rendering of the situation ahead in time from which the client decides to take it to the next level. Transparency is our trademark.
We believe in doing what you are good at and therefore letting others do what they do best. The process of developing a new test is based on cooperating with several different partners. For example, for the indispensable antibodies we only cooperate with highly recommended parties who have made it their core business to deliver these critical materials. This way we ensure the quality which is essential in any part of our development chain.
We have a clear step-by-step plan, which has proven its effectiveness time and time again; and so we stick to it. Want to read more about the way we work? Please click here:
The fast route to the market
Future Diagnostics assists where necessary, be it large parties with extensive IVD devices or start-ups with limited manpower. Our IVD product development is based on one principle, which guarantees an efficient yet extremely precise IVD test development. Without exception, we return everything we research and develop back to our clients. That is our promise to you.
Customer story on optimization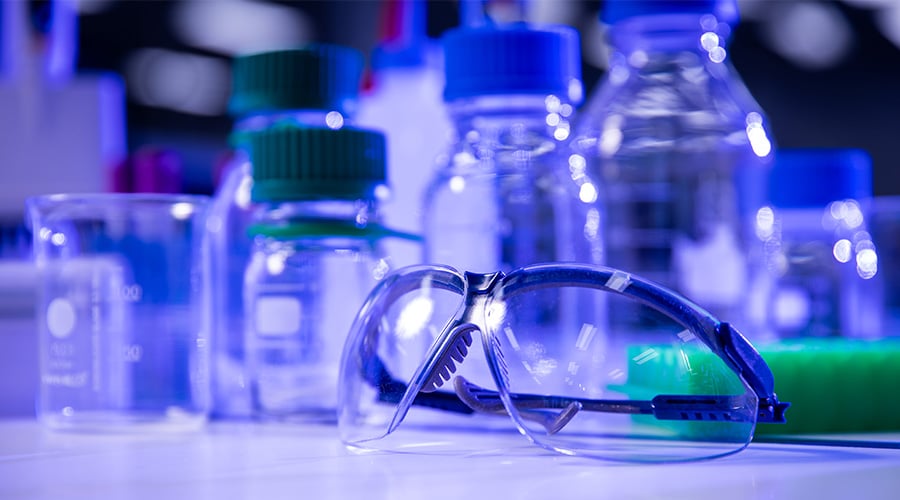 Our vast experience has provided us with a vast knowledge of numerous clinical chemistry analyzers. After all, we have been in business for almost 25 years and have seen a variety of models during that time. Our familiarity with a large variety of instruments and technologies ensures we can start quickly and efficiently, without losing precious and valuable time learning.
Our clients can always count on high-quality service and consequently sophisticated validated tests for their market. We can only guarantee this through professionalism and know-how of our people and through using only the best available products. All our procedures are monitored and recorded by our advanced quality management system, which complies with existing legislation. Our quality professionals leave nothing to chance. In our opinion, perfection is our greatest asset. This way we use our time as efficiently as possible to avoid spending valuable time correcting errors. Despite the sometimes unpredictability of biomaterials we strive for minimal waste and maximum results. IVD development by Future Diagnostics is one crucial step of many to introduce your product to the market. Our commitment is key!
Our portfolio in the field of IVD product development
Many years of experience have led to a large number of successes. Through our clients we have introduced numerous IVD tests to the market. The end products developed by our IVD test development facility help clinicians to diagnose and monitor diseases and deficiencies. We strive to improve the quality of life for patients, not only for now but also in the future.
Our experience across different disease areas:
Heart and vascular disease
FDx is a reliable partner who quickly and efficiently understood our needs and tailored a project proposal in line with our expectations. Through an open and effective communication and a dedicated and competent team, the project moved forward as best as reasonably possible. We would strongly recommend FDx as a trusted partner to support IVD product development and validation.
The full list of IVD tests
Of course we can speak highly about the many different processes of IVD test development which have led over the years to highly useful end products for the medical diagnostic market. But it is the facts that speak volumes. Do you wish to read more about the realized end products from our IVD test development? Here's the full list of IVD tests.

IVD product development in times of IVDR
FACT: in Europe IVDR will be the new reality. This calls for a serious set of changes and a thorough preparation. IVD test will need to meet the new requirements or they will simply not be approved for market introduction.
Future Diagnostics offers analytical performance studies. We already incorporate the requirements for the regulations in our IVD product development to ensure our developed products meet these regulations. And of course on request, we can subject existing tests to the specific part of the test procedures so that they are ready to meet the new standard of IVDR in 2022.
Blogs on IVD product development
We choose to be transparent and like to share our knowledge with you. Only by showing how we work and think can we offer you a solid partnership. For this reason we created several blogs about subjects from our daily practice. Our professionals will give you insight into our processes and methods to help your business succeed in cooperating with Future Diagnostics.
The different areas of immunoassays
Immunoassays come in different types with different technologies and sizes, e.g. CLIA, ELISA, multiplex microarrays and Point-of-care. But because that is not by far a complete list, we created a blog to make an overview of the different areas of IVD product development. Click to read for yourself.

Read more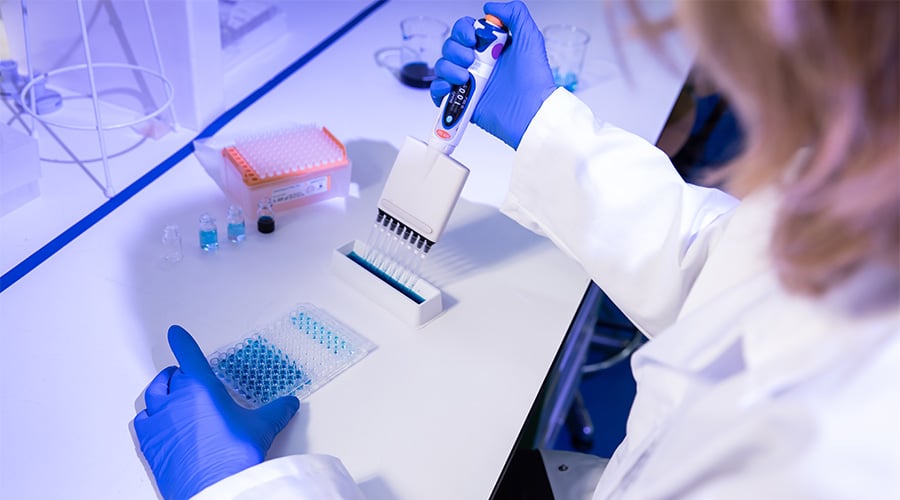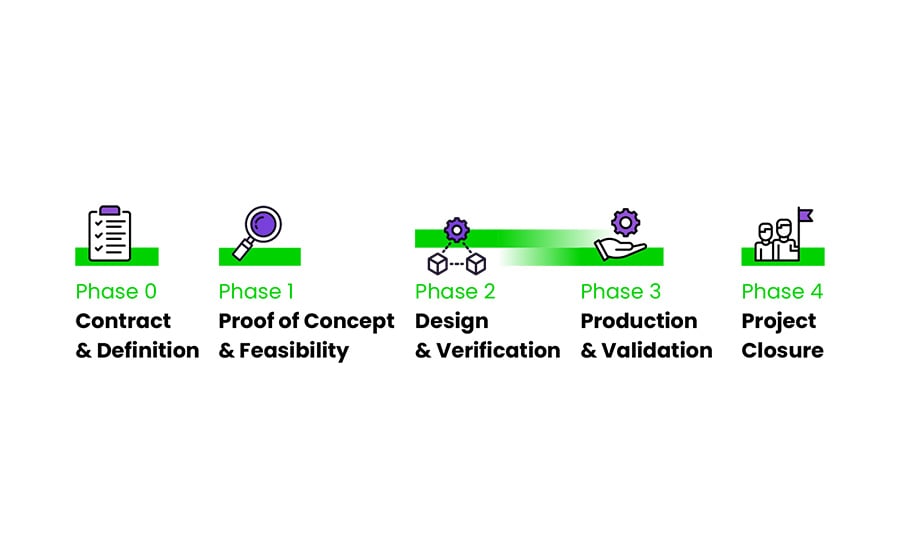 The

IVD

product

development process from

A to Z
Do you wish to experience our work in IVD product development from the first moment of contact to the realization of your end product? We open our doors for you to witness the procedures and processes, who participate in these processes and our commitment to working according to laws and regulations.
Read more
Verification and validation; the differences
Sometimes verification and validation can be confused as one, yet in the IVD product development process they differ significantly. We will clarify the difference between verify and validate for you.

Read more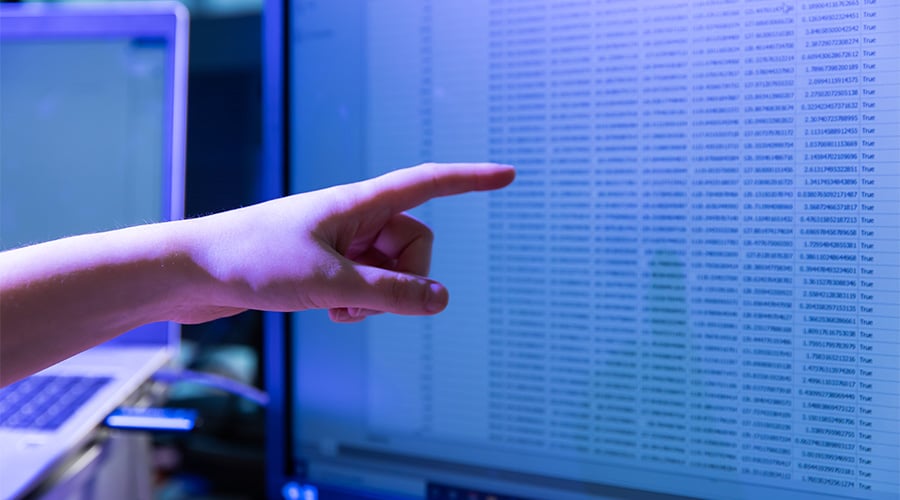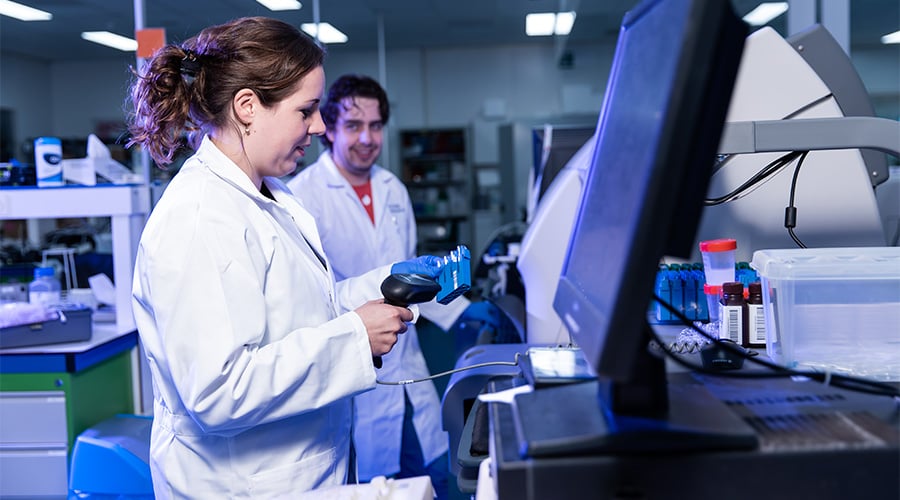 The importance of good products and skilled experts
Future Diagnostics is committed to only use high quality products and hiring of only highly motivated and skilled professionals. As good as it sounds, there is still more; we have a clear vision of working with only the best products and people. Here's our explanation.
Read more
Sensitivity and Specificity; the importance in a diagnostic test
Suppose you buy a home test. No home test is the same, so how reliable is the one you just bought? What is the probability of a false positive or false negative result? This is important to know, especially with diagnostic tests.
Read more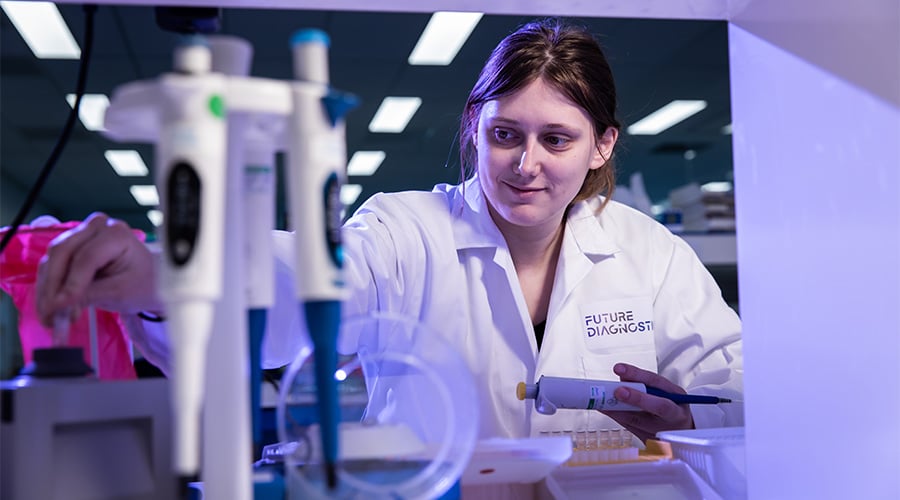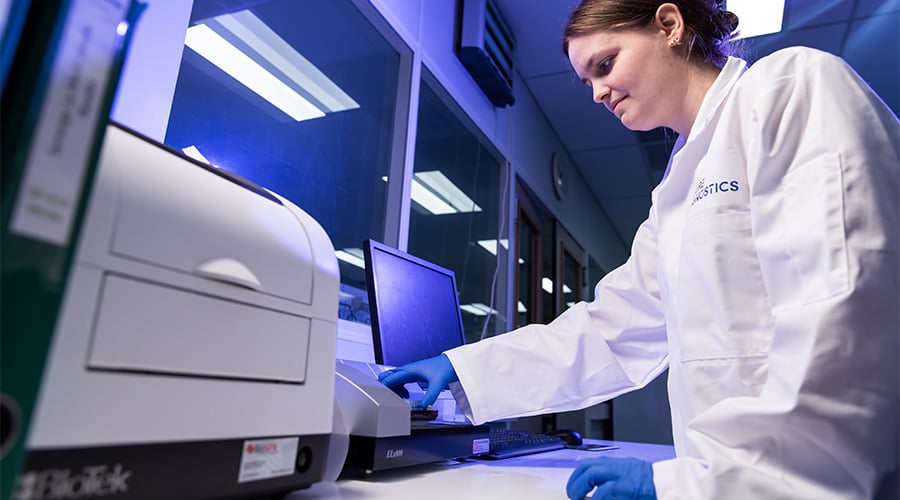 Immuno test or PCR test; these are the differences
There are different kinds of coronavirus tests: tests that show whether you are carrying the virus at a certain point in time, and tests that give a definitive answer as to whether you have ever had the disease.
Read more
Let's join forces
Future Diagnostics wants to be your partner in IVD product development and we are able to do this with different detection technologies. We are a transparant partner, employing only the highest motivated professionals, and always strives for the highest standard in precision working. No matter whether you are running a multinational business or a start-up with limited access to manpower: Future Diagnostics is your ultimate working partner!
Would you like to find out more about our IVD test and product development services?
We'd love to hear from you!
Contact us