Optimization of existing immunoassays
What can Future Diagnostics do when we are asked to develop a new improved version of an existing product? A test that is already available on the client's platform? For instance, we come up with a thorough action plan and ensure solid results. We can confirm this achievement in the Future story below, since the clients that were uncertain now have a perfected product with a shortened production time.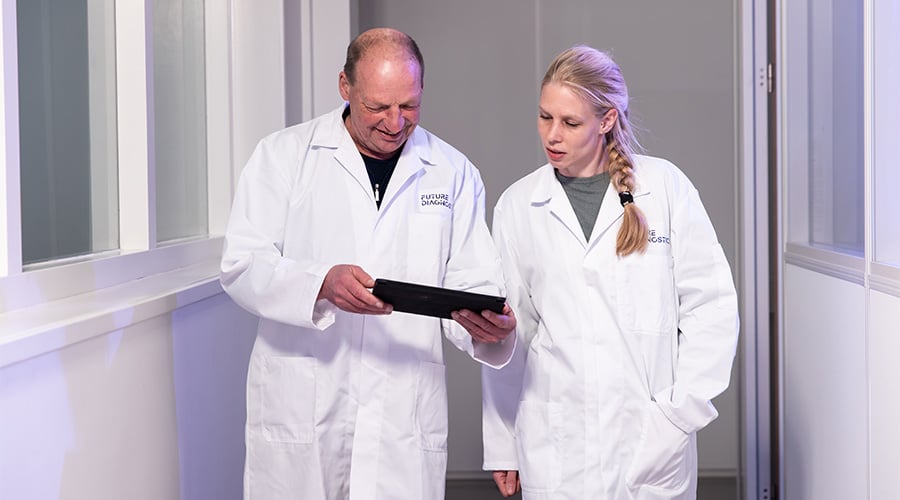 Customer story
Future Diagnostics was recently approached regarding an existing immunoassay. This was to see whether both the product and its production could be done better and more efficiently. In addition, for optimization of testing and lead time, we are more than satisfied to take on such challenges. The signature under the Master Service Agreement (MSA) was barely dry when our optimization work had already started.
Development and faster lead time
Initial work – part of the definition phase of our New Product Development Process – focused on selecting potential new antibodies. After all, they had to ensure the improvements of test performances. Together with the client, we formulated a set of specifications that at the end of this phase would form the basis for go / no-go decision for the rest of the process. Our team of first-class experts managed to achieve very good results, and so it was decided to move on the the next phase of product development.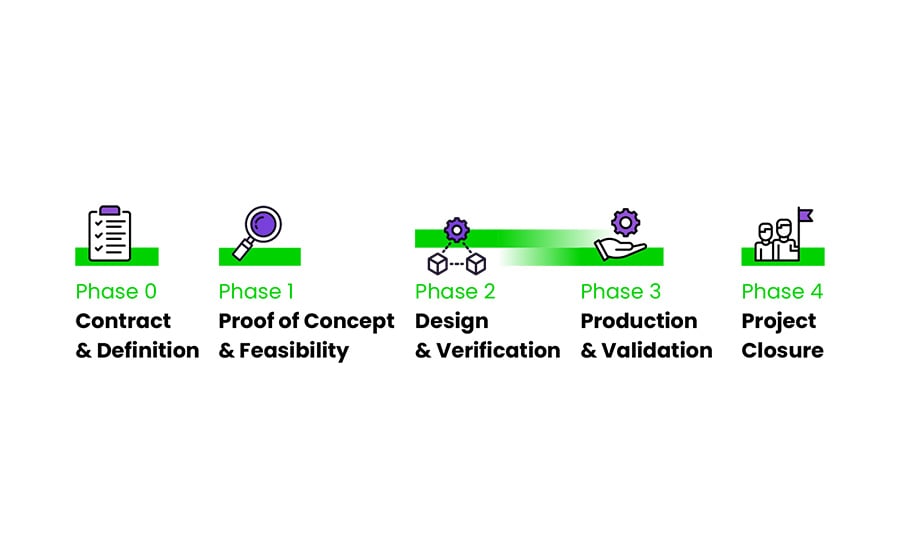 But a tighter timeline in the production phase was also an explicit wish from the client. As far as the lead times are concerned, there was still a lot to be gained, or so it was suspected. Therefore, we formed a special team with experts from both Future Diagnostics and expert on our client's side. Parallel to the development process of the more efficient automated platforms, we transferred production activities to the client at a very early stage. Something that is only possible through close cooperation and extensive insight into each other's development processes. The result turned out to be as expected: significant shortening of the original timelines.
More information?
At Future Diagnostics we are passionate about our profession. We therefore do not strive for 'good' or 'better', but only for 'the very best'. Quality is our keyword in everything we do. Precisely because of the field in which we find ourselves, we want tot make a difference not only in the healthcare industry, but together with our clients worldwide. We, as a diagnostic company want to make healthcare more promising an effective. For that reason, we are not only committed to the development of new IVD products, but also to the optimization of immunoassays.
Are you interested or curious about what we can do specifically for you and your products?
Contact us and we will map out your wishes and ambitions together
Contact us