Point-of-Care Test Development
Future Diagnostics is very familiar with the development of PoC tests. In fact, it has been our area of expertise for over 15 years. Many PoC tests have been developed for a wide variety of devices and applications in the medical diagnostics market. This makes us an appealing and professional partner in the test development process on the PoC device of your choice. We are experts in whole blood research, dried formulation compositions, and magnetic beads. Our clients feel confident when working with us as they profit from our knowledge and impeccable know-how.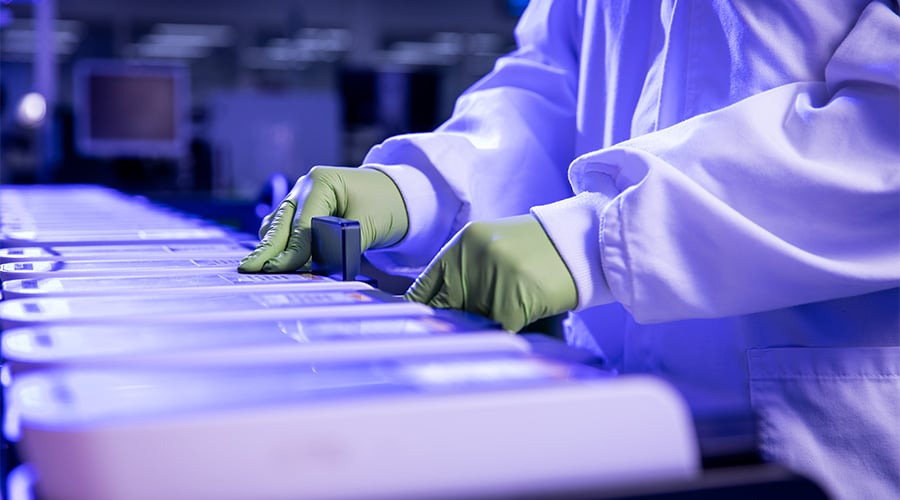 Point-of-Care test development
In general, a Point-of-Care test needs only one drop of a biological sample material like whole blood, saliva, or urine to determine the amount of targeted biomarker present in the sample within minutes, even in low concentrations. Furthermore, it is easily transportable to the patient or the location of patient care to ensure quick decision-making and a swift application of the correct treatment. PoC testing has many benefits and is a fast-growing method in the IVD market.
For years, Future Diagnostics has been developing quantitative PoC tests for any of our clients' devices. Because of our long-term experience, we bring you the best possible solution for your PoC device. Our PoC tests make a fast and reliable determination of the presence of the targeted biomarker. Our methods and experience result in accurate PoCs, flexibility, and a broad knowledge of different devices.
Dried formulation chemistry and Miniaturization for Point-of-Care
Our immunoassay development experts are trained in Point-of-Care test developments based on dried chemistry. By using our advanced knowledge we can eliminate the use of liquid reagents. Furthermore, it is important for dry reagents in the cartridge to dissolve instantly when in contact with the sample to achieve rapid reaction times. This is also our area of expertise. Even with the smallest amount of biological samples the tests are able to detect the targeted biomarker. We've said it before and will say it again: only the highest attainable standard is good enough for us.
Miniaturization in PoC demands the handling of nanoscale reagents and sample volume. We can handle (sub)nanoliter volumes in the precision printing of reagent spots. From the very start our experts are driven to develop PoC tests to reach great precision.
Spotting services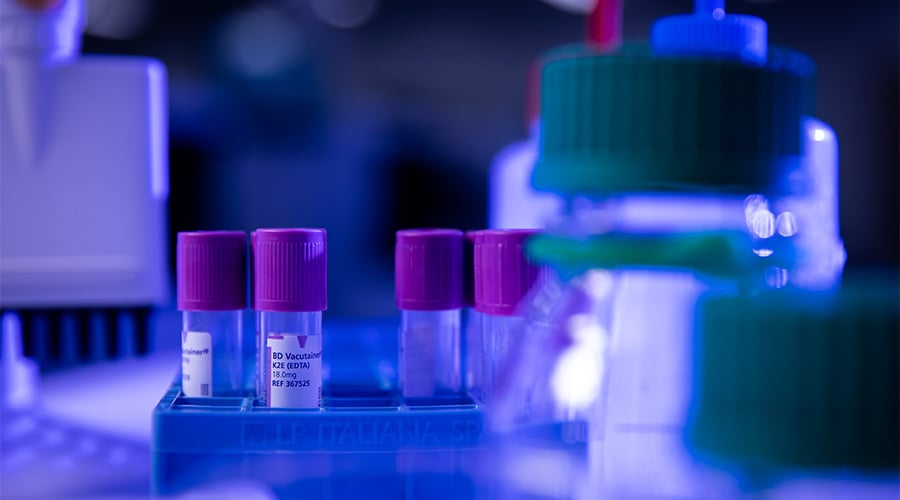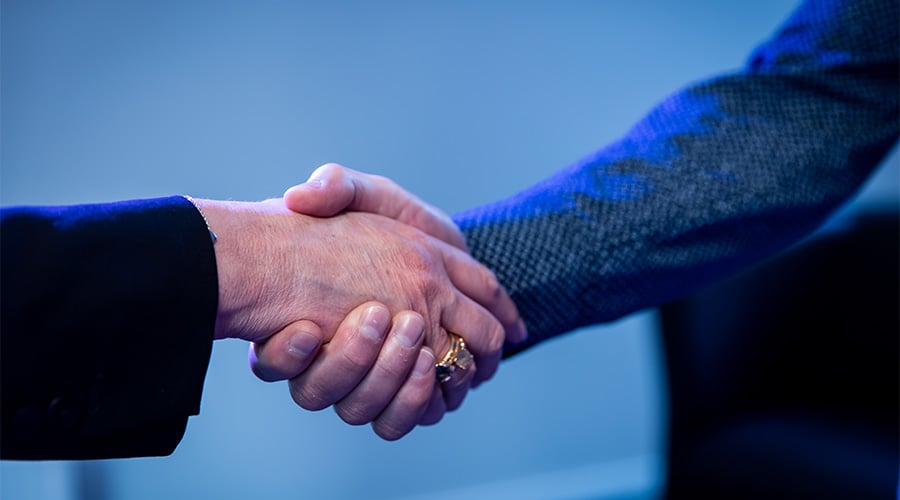 Advice and support
In addition to execution we also have an advisory nature. For example, if the customer is in doubt about choosing the best device for a specific PoC test, we guarantee to provide objective guidance. Our advice is always custom-made based on the demands and requests of our clients. The market has shown great appreciation for this.
Critical parameters
We are not just a professional developer and advisor in the field of PoC tests, but also a supportive partner to our clients in choosing critical parameters to guarantee successful Point-of-Care test development. Choosing only the best standard of materials and reagents will result in high-quality tests. Critical parameters are essential for successful test development, a factor that we constantly strive to identify and optimize.
To guarantee the highest quality, compliance, and transparency to our clients we apply our development process to any kind of test development. We have proven our expertise countless times and apply it to the development of PoC tests. Running processes are continuously monitored during its development. By actively monitoring we reach a precision standard comparable to voluminous research at large laboratories. We are proud of this and strive to maintain our status.
Point-of-Care material selection
A good example of a decisive critical parameter is the selection of beads (magnetic, Colloidal gold, fluorescent) when applicable. If beads are used in Point-of-Care testing, the general diameter is smaller than 1 micrometer. They are coated with antibodies or antigens and placed in the PoC cartridge to detect the determined biomarker. No matter the size they are highly influential to the results of the test. We regularly evaluate the use of the beads and select the most appropriate bead for every client.
IVD test and product development
Our team of >80 highly skilled and motivated professionals is working tirelessly on product development for the detection of biomarkers
Read more