Conjugation Services
Antibodies labeled with enzymes or chemiluminescent substances are essential components of IVD tests. Ideally, these components or critical reagents are available for a minimum of 10 years so unnecessary design changes can be avoided. The conjugation process must be a highly controlled procedure that guarantees long-term reproducibility, stability, and optimal functionality. All in all, not something that is done lightly.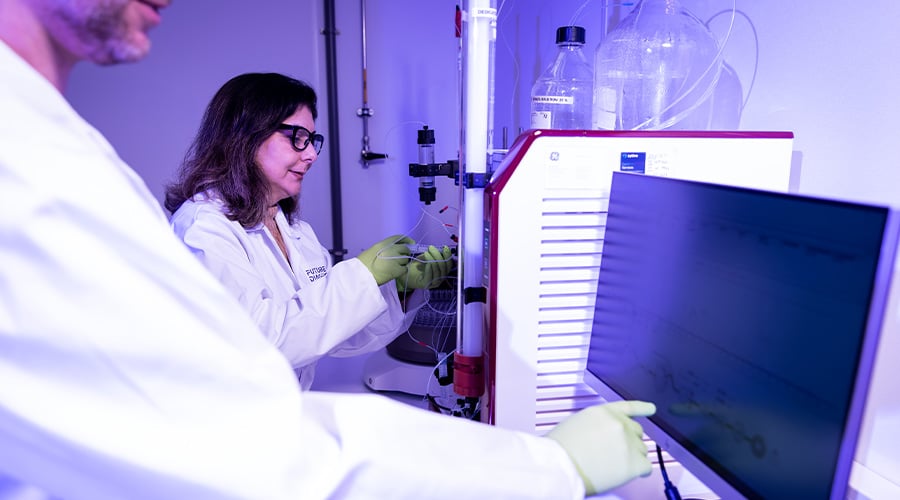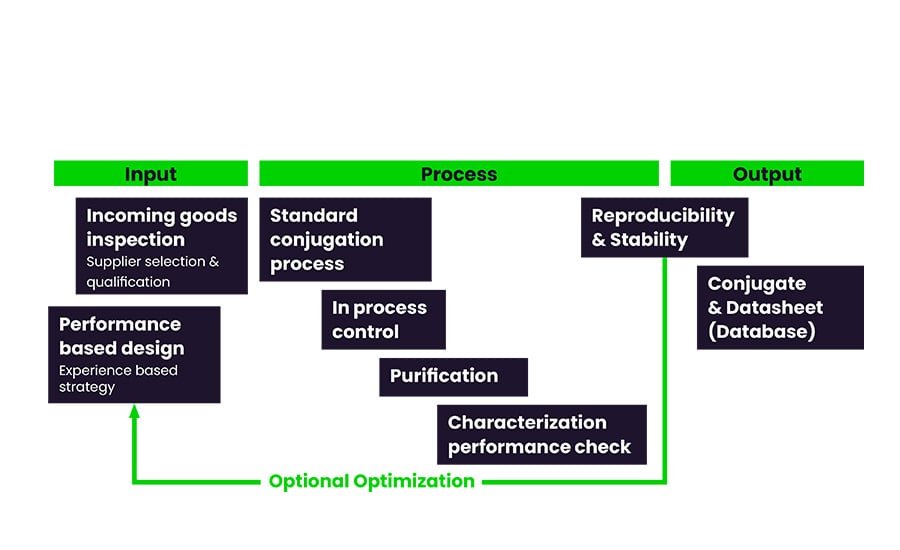 Why conjugation through Future Diagnostics?
We offer conjugation services as part of our IVD test development or as a standalone service. Our extensive knowledge of IVD assay development enables us to select the most optimal procedures for conjugation and meet customer expectations.
While the conjugation process is standardized, it can be tailored to final product performance specifications. The procedure ­— which can include purification as well as the determination of incorporation ratios / degree of labeling — is monitored using in-process control measurements where possible. Performance checks and further optimization of the conjugate can also be conducted. Demonstrating reproducibility and stability is essential, especially when the conjugate is intended to be part of a diagnostic test. Customers can also upscale and manufacture the product for research and commercial/diagnostic applications in our in-house manufacturing facility. And be assured: Our facility is ISO13485-certified and a qualified supplier; inspection of incoming goods is performed as part of our Quality Management System.
Our service
Interested in outsourcing the conjugation of your antibody or protein? We would be happy to help you. Our conjugation services include (but are not limited to) antibody/protein-enzyme conjugations, biotinylation of antibodies/proteins, antibody/proteins-chemiluminescent labeling, (covalent) coatings of solid phases such as magnetic particles, glass slides or microtiter plates, and preparation of immunogens.
We are happy to discuss any of your conjugation needs with you
Feel free to contact us for further information — we look forward to hearing from you.
Contact us