Manufacturing
We are ISO 13485 certified and boast our own FDA registered manufacturing facility, offering small to medium scale pilot and commercial production capabilities. With every product development we keep the end manufacturing in mind and for those projects we also offer the following services.
Manufacturing services we offer:
Assembly of full immunoassays (e.g. ELISA, EIA, CLIA)
Reagents (e.g. buffers)
Small scale bead coating
Lyophilization of kit components, also accuspheres
Product filling, capping and labeling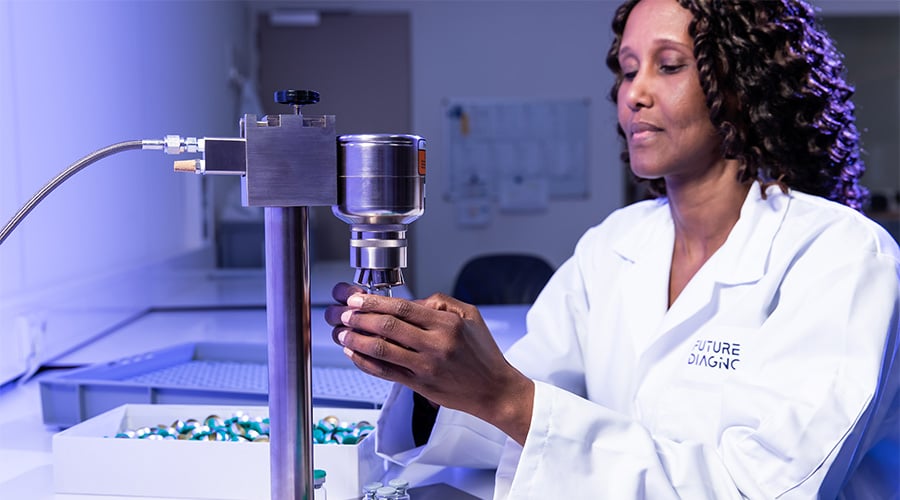 Would you like to find out more about our manufacturing services?
We'd love to hear from you!
Contact us