About us
Who are we?
We are laboratory professionals that invent, create and validate in-vitro diagnostic tests and products. A service provider and a development partner to biotech companies in the global IVD medical device market. We contribute to cost-effective healthcare that works all over the world, providing our clients with IVD tests that make state-of-the-art medical diagnostics possible.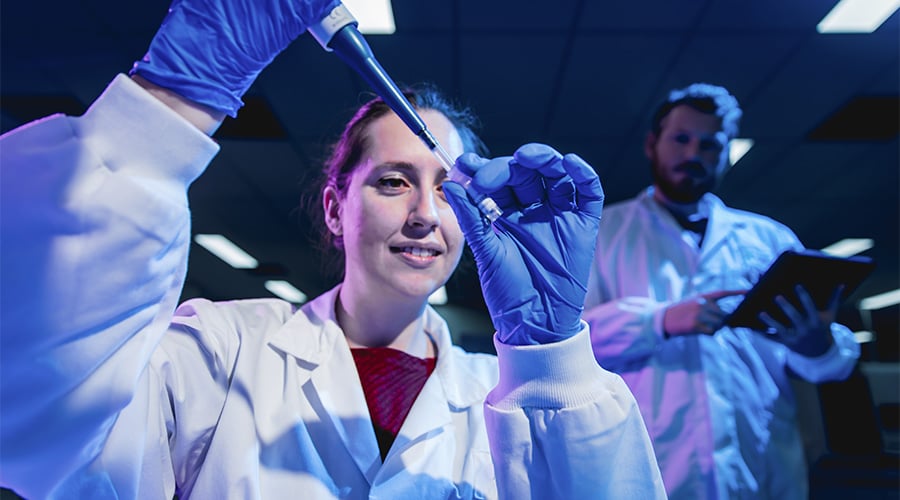 Our team of experienced professionals has been doing this for clients around the world for 25 years. This is done with dedication, integrity, transparency, and flexibility.
In the medical world, being able to accurately measure biomarkers is essential for diagnosing diseases. This measurement is done manually, but also on automated platforms/analyzers. When an analyzer for IVD testing is developed, it will not automatically measure the desired biomarkers. That's where we appear. Our development professionals investigate how to detect specific biomarkers, choose the right reagents and provide the necessary protocols and process documentation to make the best possible IVD products.
Quality is our keyword in everything we do. Due to the importance of a correct diagnosis, this is extremely important. We will not settle for less. We are ISO13485 certified and boast our own FDA registered manufacturing facility. In addition, we only work with the highest product quality of reagents and materials, and with personnel with the greatest possible know-how. In this way, we can do what we strive for; A world where our clients can help medics everywhere, every day in their quest for the optimal healthcare for all.
Why does optimal IVD product development matter?
Because global health is fragile. Contributing to the health of people asks for fast and effective diagnosis that leads to the right treatment. It brings optimal healthcare within reach.
Join forces and team up in the realization of your IVD products
We'd love to hear from you.
Get in touch