AACC Atlanta 2021
If all circumstances permit, we have the ambition to be present at the AACC again with a booth. We are proud to be part of the global laboratory medicine community to create system-wide changes that improve patient outcomes and quality of life for all. We look forward to meeting our customers and (potential) partners there. You can find us at the Georgia World Congress Center (GWCC) in Atlanta, GA on booth number 426 from September 26th to 30th, 2021. Don't hesitate to step by to say 'hi' or discuss your IVD product development or analytical performance needs with us.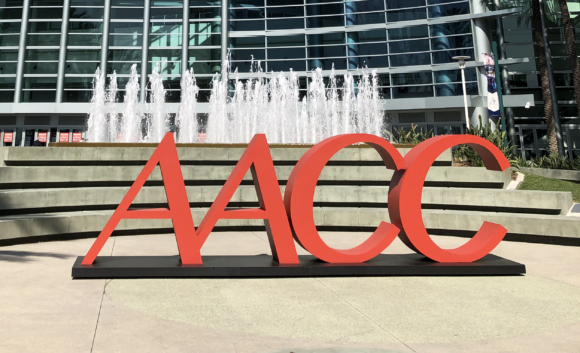 IVD test and product development
For decades Future Diagnostics has been developing IVD immunoassays for the Global In Vitro Diagnostic Medical Device market. Our team of 75 highly skilled and motivated professionals is working tirelessly on product development for the detection of biomarkers. For our clients around the globe we unburden the whole process from feasibility testing to the final product. This results in a highly professional, high-quality test development in which both the demands of our clients as well as ISO 13485 and FDA regulations are considered. Our end product proves this: IVD product development by Future Diagnostics therefore means validated tests that meet the legal requirements for IVD products.
It is of the utmost importance that the IVD Medical Device market proves deficits, infections or the presence of diseases by means of blood tests. From Vitamin D to HIV, diabetes and heart attack – endless possibilities! But the device developed to execute these IVD tests does not compute the desired biomarkers by itself. This needs the expertise of an IVD development professional and that is where we step in.
Let's meet in Atlanta at AACC booth #426 to discuss your assay development plans or learn how to get IVDR 2022 Future Proof.
Why?
Many years of experience have led to a large number of successes. Through our clients we have introduced numerous IVD tests to the market. The end products developed by our IVD test development facility help clinicians to diagnose and monitor diseases and deficiencies. We strive to improve the quality of life for patients, not only for now but also in the future.
Venue
Georgia World Congress Center
285 Andrew Young International Blvd NW
Atlanta, GA 30313, United States